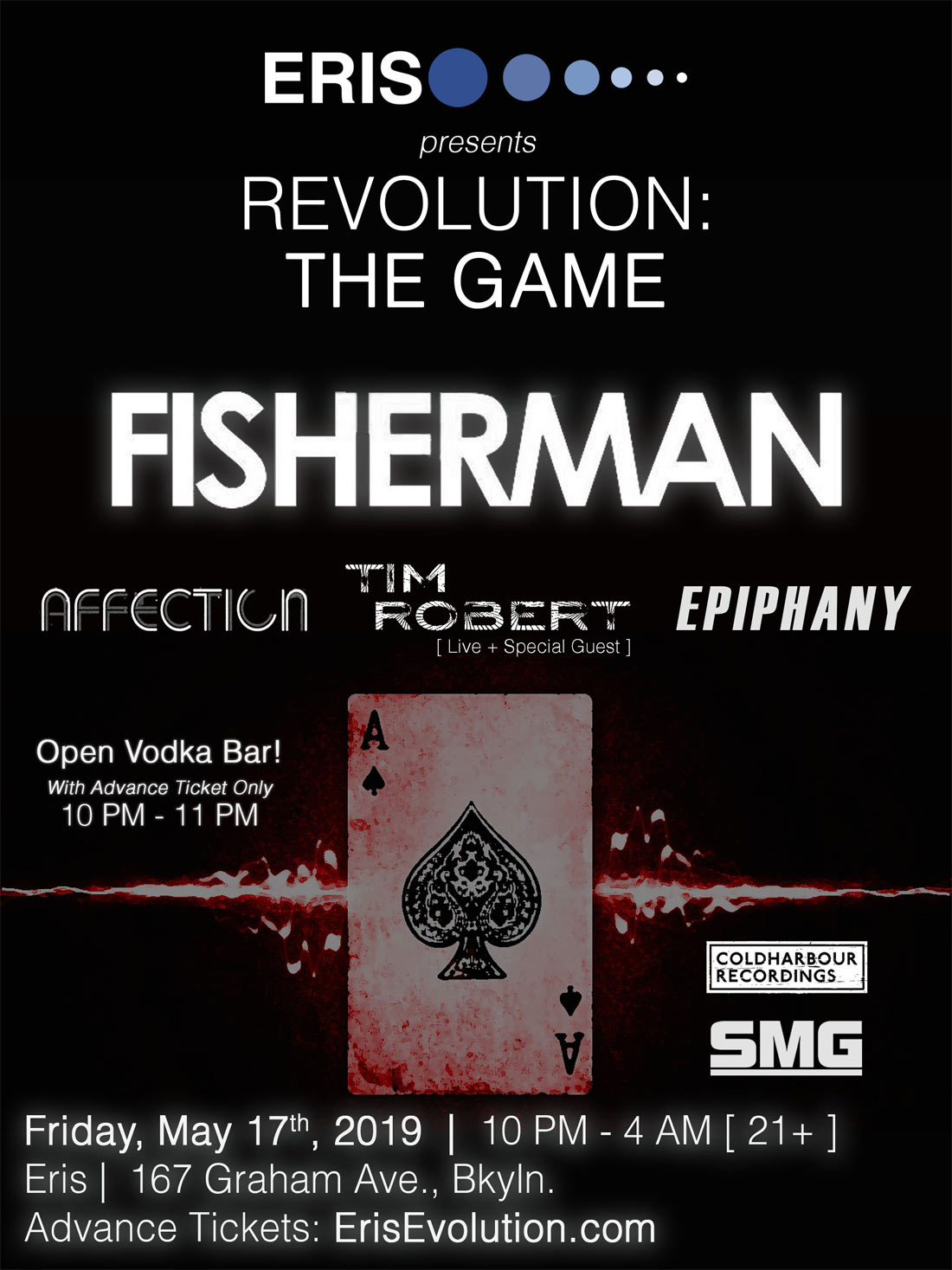 Eris | Revolution: The Game ft. Fisherman
Friday May 17th, 2019 is Eris | Revolution: The Game ft. Fisherman.
Revolution is Eris' monthly progressive & trance event. The second Saturday of every month shall be dedicated to local artists with both deep and uplifting sounds as well as international guests.Please note that May's event is on a Friday for one time only!
The best games are in the mind, and Eris has created a maze of music, art, and debauchery coming to you Friday, May 17th, 2019. We've imported Fisherman (formerly of Fisherman & Hawkins) to bring his new releases and some classic trance, and some usual suspects in support.
FREE OPEN VODKA BAR!
With your pre-sales ticket and early arrival, have a few drinks on us. 🙂
Featuring:
Fisherman
[ SMG, Coldharbour ]
Tim Robert
[ LIVE + Special Guest ]
Epiphany
Affection [ Eris ]
All the usual Revolution visual art, body painting, etc., that you've come to enjoy.
Advance Tickets (incl. 9-10 open bar): $10-$20
Eris Evolution
167 Graham Ave. Brooklyn, 11206