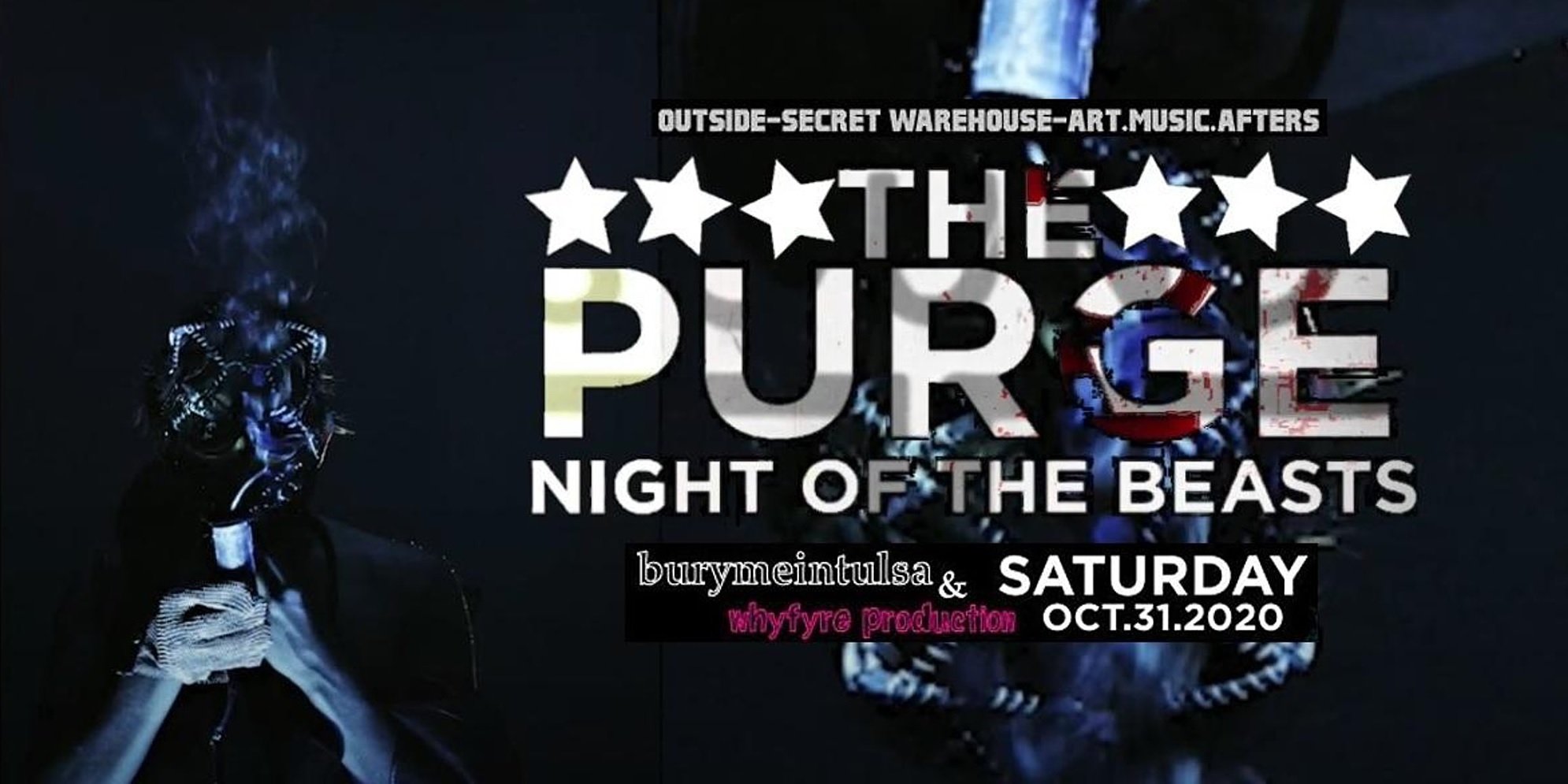 PURGE: NIGHT of the BEASTS – Tulsa, Ok
NOTE: THIS EVENT IS HAPPENING IN

TULSA, OKLAHOMA
---
Get ready for THREE AREAS TO PURGE INSIDE at this multiple stage, indoor/outdoor Halloween Party in Tucson, Oklahoma
Burymeintulsa and WHYFYRE Proudly Present
PURGE: NIGHT of the BEASTS
"One night a year all fashion is legal"
art //music // multiple_stages // food // afters (21+)
Sponsored by https://dwgatesengineering.com/
The purge will be conducted in 2 phases….
---
PHASE 1 : PURGE DAY
5pm-11pm | Outdoors | FREE w RSVP
This Family Friendly Affair features LIVE Comedy hosted by Evan Hughes plus music from local artists alongside a Flow Artists party hosted by WHYFYRE
---
PHASE 2 : PURGE NIGHT
11PM-??? | ?????? | Members Only | 21+
*Our members only event opens after 11:15pm after close & reset (21+) hosted by burymeintulsa / / address released day of //going late as usual for our service industry members getting off work at 2am
APPLY FOR MEMBERSHIP TO PROCURE PHASE 2 TICKETS
New members need to be verified before 10-31-2020 // *no new members will be processed the day of event*
---
| | | THREE ZONES TO PURGE | | |
---
ZONE 1 (EDM)
7-830pm – DJ Aliǝs // Ethan Million
830-930pm – DJ NOMAD
930-1115pm – DARKU JARMOLA
1115-12am – DRU-Z
12-1am – TiBEE
1-2am – DICK RICHARDS
2-3am – KUDOS (Subkulture)
3-430am – (DJ set) YOUNG JÄGER #¥Ä¥
430-close – SKANKA
www.bassdrive.com // www.skankamusic.com
---
ZONE 2 (LIVE MUSIC)
1115pm – LAB808
1230am – TBA
1am YOUNG JÄGER #¥Ä¥
130am – JROB
2am – A Y I L L A
230am – BNC
3am – GXTHREE
330am – WHYFYRE
4am – ANONYMOUS VOX
430am – BUDDHA FLOW
Visuals by VJ Blake Hayes
---
ZONE 3
5-10pm – LIVE COMEDY hosted by Evan Hughes
830-11pm – DJ Aliǝs // Ethan Million
1115-1245am – BABYBLUE
1245-230am – KARTEL
230-4am – VEEGO
4-close – DADDY MORBUCKS
Visuals by VJ Monkey
FREE PURGE THEME VISUAL DOWNLOAD from bluecrash.com
---
ART INSTALLATION by CAT JUPITER & JULZiFruit
:: VISUAL AUDIO STREAM ::
Powered by : MeCo&canvj + Oblivium art grant winner will be present
explanation | sample | Jupiter loops for sale: (set your own price)
DANCE PERFORMANCE by Mentholfairy
FREE GRILLED FOOD by Artnett & Gang
*private message if interested in grill area*
ADDITIONAL FOOD VENDING BY TAMALE LADY
preorder is best – 918.900.3544 – mention burymeintulsa
Menu: Green tamales , Red tamales, Jalapeño with cheese tamales , Sweet tamales, Green banana leaf tamales, Red banana leaf tamales, Tamales Canario +more!
Sponsored by D. W. Gates Engineering
Infrastructure Design for Grow Facilities | Electrical and Mechanical Design | Architectural referrals and support | Permitting Assistance and OMMA Compliance | Construction Estimating | Pre-purchase facilities inspection
For all your Cultivation and MEP needs visit https://dwgatesengineering.com
---
All photos and videos for this event were filmed at ALOFT, the artist's choice.
ALOFT
200 Civic Center, Tulsa, OK 74103
(918) 947-8200
mark@aloftdowntowntulsa.com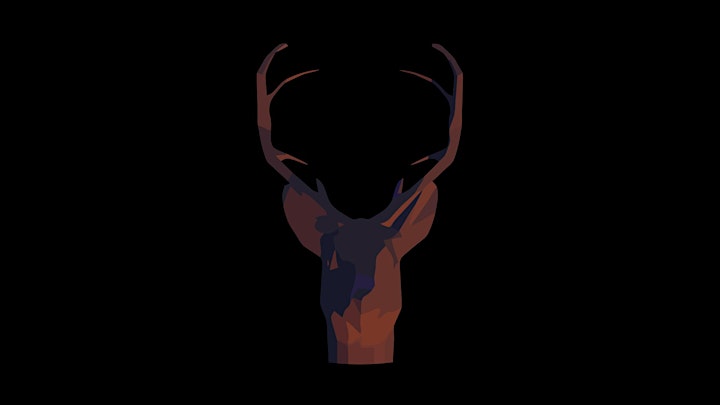 ---
NOTE: THIS EVENT IS HAPPENING IN

TULSA, OKLAHOMA
Unlock the membership application form below to apply to be a member and gain access to attend Phase 2 of the Purge
[sociallocker id="9744″]
[/sociallocker]
Next Event
Date

September 29, 2023

Time

10:00 PM - 4:30 AM