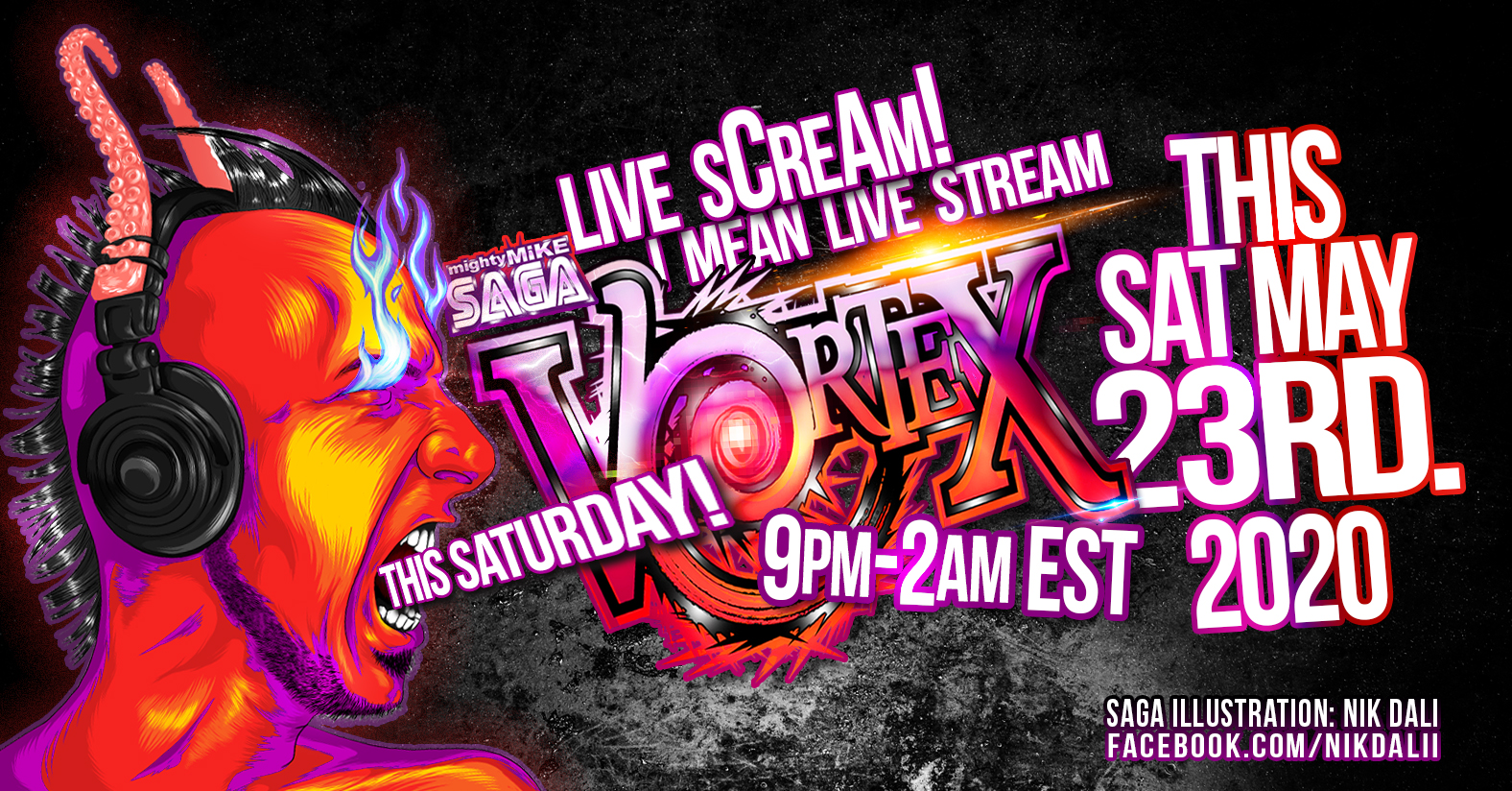 Mike Saga Presents: VORTEX! LIVE SCREAM #5
4 THE 5th TIME EVAR Mike Saga Presents: VORTEX! LIVE SCREAM, I MEAN LIVE STREAM #5 FEATURING DJ mighty MIKE SAGA. THIS SAT MAY 23rd 2020

"LIKE" WWW.FACEBOOK.COM/VORTEXPHILLY
Follow Saga on twitch!
YES WE ARE ALL CREAMING TO BE LET OUTSIDE TO PLAY! BUT DON'T FRET! The mighty one is
here to be your favorite spooky village idiot while he spins all the dark and
evil and smooth grooves for your apocalyptic hooves! UH!
DONATIONS WELCOMED! PAYPAL: MIGHTYMIKESAGA@YAHOO.COM VENMO: @MIGHTYMIKESAGA CASHAPP: $MIGHTYMIKESAGA
SAGA SPINS: INDUSTRIAL (OLD & NEW) //// SAGAPOP //// FUTURESAGA /// SAGAWAVE
SYNTHWAVE //// GOTHTRONIC //// CLASSICS & MORE!
GO GO DANCERS: YOU! AND MIKE SAGA OF COURSE!
PHOTOS: YOU! DANCING AND DRINKING OF COURSE!
DRINK SPECIALS AT YOUR HOUSE! TIME: 9PM – 2AM