3 Massive Stages + 24 Fantastic DJs + 8 years of EXP Throwing NYCC Afterparty Raves = One Epic Party
✧°•○ NYCRavers Presents ○•°✧
FANTASTIC BEATS
ᴀɴᴅ Wʜᴇʀᴇ Tᴏ Fɪɴᴅ Tʜᴇᴍ
A M̲̅ᴀ̅ɢ̅ɪ̅ᴄ̅ᴀ̅ʟ̅ NYC Cᴏᴍɪᴄᴏɴ Aꜰᴛᴇʀᴘᴀʀᴛʏ
FB EVENT BUY TICKETS WIN TICKETS
LINEUP
NYC's ORIGINAL CLUB KID
Superstar DJ Keoki
(NY) *Multi Genre*
Black Daddy
(Hardstyle Family 412 , PA) *Hardstyle Anthems*
Dokbrass *LIVE*
(Brooklyn Beat Syndicate / The Producers Corner , NY) *LoFi*
Dose the Alien
(Intermission Ltd. / Fight the Future, NY) *Epic Laser Trance*
Get Busy aka DJ Havok
(SNAP Music/Synergy Industries, NY) *Electro*
Rockman + Mc Psychedelic are
Noise Cartel *LIVE*
(Formation Records / NYCR, UK/NY) *Drum and Bass*
Demien Sixx
(Demsix Records, NJ) *Dubstep*
Maximum Overdrive Pre-Release Party
Pot Pocket
(Justice Hardcore, OH) *UK Hardcore*
AJAXBEATS
(NYCRavers / Red K Records, PA) *LoFi / Liquid D&B*
Mikey Parkay
(Visionary Mindz, NY)
DreamMaster
(Global Evolution / NYCRavers, NY) *Hard Trance*
Plus a Legion of your favorite DJs:
:
SMILEe *Hard Acid Trance*
Faith in the Glitch *Glitch*
Oscillot *HOCUS POCUS Throwback Set*
Gaby Noodle aka Gvbrielle *Moombahton*
Dark Lord Space Monk-E *Dark Techno*
H4rdnox's is.a Dirty Fox *Electroswing*
Noomi Ra and Charlitos are PROPAGANDA *Techno*
Spryte *Future Trap*
Bizarre *Hardstyle*
Projekt EXP *Bass Music*
Nick Za *Drum and Bass*
We have Three Themed Rooms of Sound for you to enjoy:
The Chamber of Secrets
Featuring a custom built Basilisk Stage by NYCRavers , textile art by Sew Bevy, Blacklight Face/Body Magic by Christian Diaz and Interactive Live Painting by Nik Scripta
The Room of Requirement
Featuring room morphing walll to wall projections and a Video Game Arcade Gaming by Mashfest NYC
The Great Hall of Hogwarts
Featuring a star field projection of the enchanted ceiling, floating candles, amazing vendors, themed photobooths and more!
4k Video Coverage by Midnight Roach Media
Spellbinding Light saber Performances by Rave Ninjaz
BIRTHDAYS
Uh Lex Is <3, Serenity Sommers and NYCR's own Gaby Noodle Haxx
Anybody who has a birthday within 4 days of our event contact us and we will hook you up <3
LOCATION
The Tailor Public House
303 35th St (w35th St & 8th Ave)
New York, NY 10018
The Tailor Public House is multi-level 3 room event space located on west 35th and 8th Ave. This hidden gem of a venue is conveniently located just 5 blocks from Comic Con, and 1.5 blocks from Madison Square Garden / Penn Station. For Fantastic Beats we will be using the entrance on 35th Street look for Diagon Alley.
TICKETS
$19 General Admission Presale //$15 Group Discount Presale // $25 at the Door
Presale Tickets will be available until 10/5/19 – $5 off at the door with Costume, Flyer or NYCC Laminate
21+ Event, you must have valid ID.
▫
DIRECTIONS
Coming from out of town? We love you for that and want to make things easy for you! If you are coming in a large group (+4 people) from far away from (+50 miles) contact us for discounts here.
If you are using public transportation you win as this venue is right next to Penn Station (34th st and 8th ave) which you can get to from basically any train station in the USA and 1/2 the subways in NYC. Just ask any person working in a store in NYC "how do I get to Penn Station" if you get lost.
If you are Driving in you might have to park a few blocks away (Go towards the water) or use one of the many parking garages in the area.

NYCR HOUSE CUP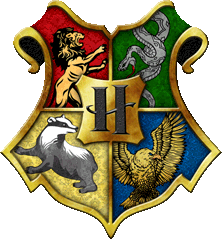 HOW TO PLAY : Click the share button below to access our House Cup Points System then click on the house you want to win and you can earn points by performing tasks via our unique automated system! Each point you earn for you house is a chance to win free tickets!
PRIZES : On Friday October 4th we will choose 5 winners from each house that will get FREE ADMISSION to Fantastic Beats and Where to Find Them! The house with the most points (entries + votes) will enjoy an additional 5 members of their house winning free tickets and bragging rights for the year!
As soon as you click share below you will be rewarded with a link to get $15 Tickets.
[sociallocker id="6404″]
Your first reward : Click Here To Save $5 on Admission!
CLICK ON YOUR HOUSE' TO COMPETE!
GRYFFINDOR – SLYTHERIN – HUFFLEPUFF – RAVENCLAW
[/sociallocker]
Disclaimer : Fantastic Beats and Where to Find Them is not endorsed by, affiliated with or associated with Warner Bros. or J.K. Rowling or otherwise connected with Harry Potter or J.K. Rowling's Wizarding World.