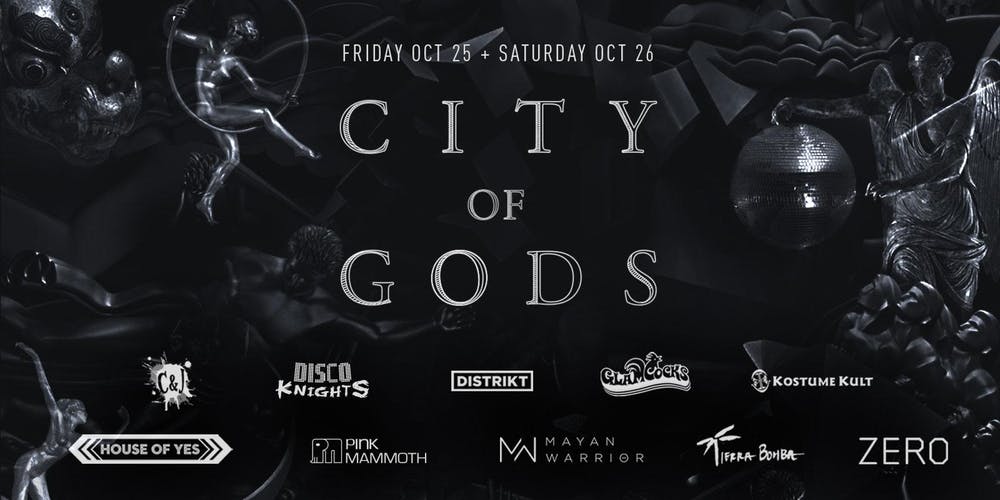 As far as the history books go, the first Raves happened in England; mostly taking place in illegal venues and large out of the way fields. While some accounts differ from one region to another, the first genres of music to really take hold were Acid House and Breaks. One thing that is known for sure, the earliest Raves attracted people by the thousands from far and wide. And when legendary DJ Frankie Bones brought the idea back from the UK to Brooklyn, New York in 1991, the earliest Raves on US soil also attracted people by the thousands from all over the metropolitan area and reached as far north as Boston and as far south as Washington DC.
As the Raves went on well into the Nineties and the early 2000s, the numbers waxed and waned. Due in part to governments and law enforcement agencies putting the kibosh on venues filling their dancefloors with "kids on drugs". The RAVE Act was passed in 2003 and promoters were forced to move to legal twenty-one-and-up venues. The word Rave became party. Multi-million-dollar festivals filled in the gaps and the scene went from supporting local underground DJs to globally renowned headliners who required forty dollar and up ticket prices to meet their fees.
Burning Man began to grow from a small gathering of radical anarchist hippies on the beach in California to a famous super organized cultural phenomenon attracting close to 100,000 people from all over the world to the middle of the Black Rock Desert in Nevada for a week every summer.
Fast-forward to almost 2020, Burning Man has expanded from an annual gathering to an ongoing music and art scene with regional burns and weekly as well as monthly events happening in nearly every major city worldwide. While the festival itself was never focused on dance music as its centerpiece, one would not know it as a newcomer. Burners, as the scene's dedicated followers are known, come from every walk of life. Their cultural backgrounds and musical tastes certainly vary. However, the bulk of the regional burns and regular events, tend to be centered around EDM and Rave style parties.
In New York, Burners are usually partying in the Brooklyn underground, sometimes in Manhattan with afterhours well into the day in the Bushwick area of Brooklyn. There are music venues and art spaces scattered throughout New York owned and designed by Burners, for Burners. Even some venues which were not necessarily started by Burners, have drawn the attention of the scene due to their adopted policies of deep artistic and consensual, nonjudgmental sexual expression. One such venue is House of Yes. And one annual event which House of Yes has a hand in producing is the City of Gods Halloween.
This year City of Gods took place two nights consecutively from 9PM to 5AM at the illustrious Grand Prospect Plaza in Park Slope, Brooklyn.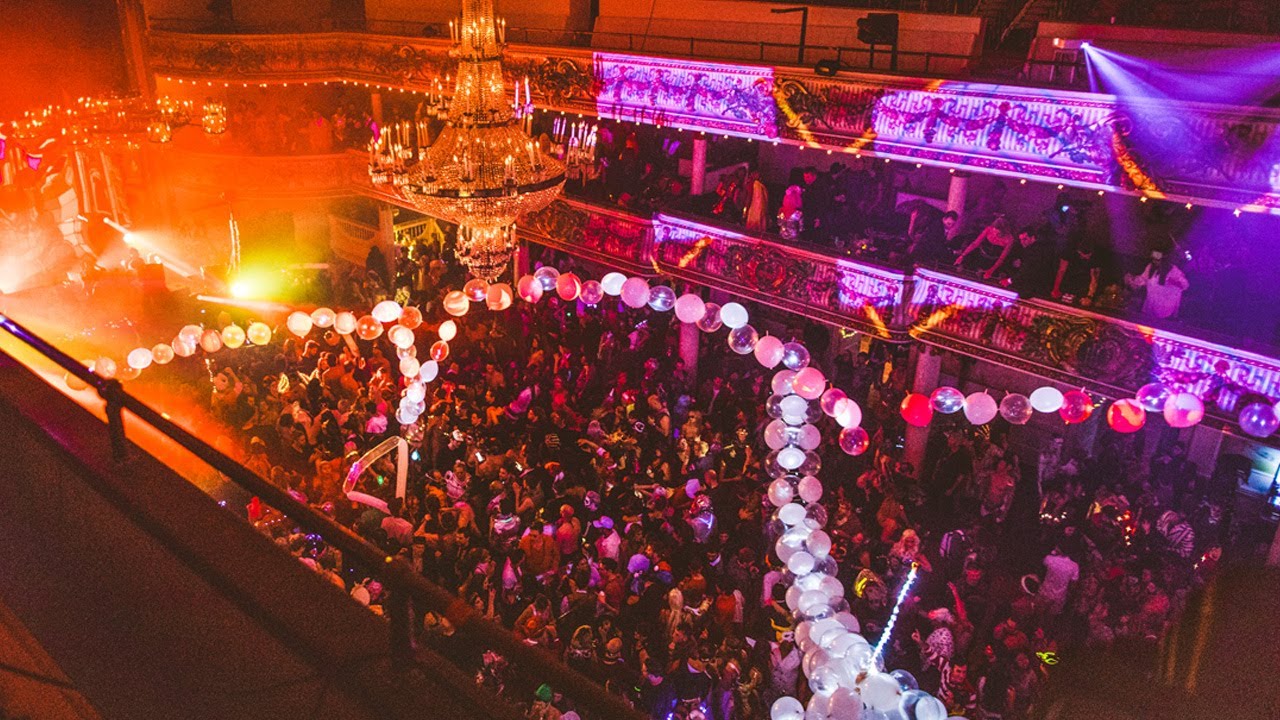 The Plaza is one of the fanciest and most spacious catering halls and event spaces in New York. Built in the 1890s, its magnificent structure is adorned with gold leaf and marble staircases with original oil paintings hung on its extravagant walls. Certainly not the sort of venue one would expect an all-out EDM massive to take place.
City of Gods utilized the entirety of the space; all three floors with five rooms of music including the extravagant main dancehall with its two storied balcony. On both nights the event sold out with well over 5000 charmingly costumed, sexy and classy people from all over the States and parts of Europe, even some from Africa, South America and Asia.
The ticket prices were not cheap at nearly one hundred dollars a pop; however, when one took in the scenery, it became clear that the money was well spent.
The designers, techs and builders went to great lengths to create a spectacular display of 3D art and interactive settings, including areas with throw rugs, and inflatable accommodations for people to rest, relax and snuggle, massage and make-out the whole night long.
In one room, there was a  runway with a fashion show of flashy freaks all night. In another, a professional photographer was on hand with a decorative backdrop snapping groups of friends and lovers.
The vibe was one of openness and acceptance, full of glamour and energy. It was a place where people of all races, ethnicities and sexual orientations could feel at ease to be themselves and live life to the fullest if only for one night. It is no wonder the event is one of the most awaited holiday parties on the east coast.
The highlight of the event is, of course the festivities taking place in the main dancehall. The lasers and moving light show was by far one of the most breathtaking among any underground EDM and Rave related events. The backdrop behind the DJs on stage was a 3D deity-like facial structure with high definition, precisely mapped projections. The imagery was vivid and colorful. Its likeness has not been matched by the local Rave scene.
As for the music, there may have been too many rooms and artists to choose from. Each with a proper sound system bumping the pulsing beats of a distinct class of House and Techno. A kind of dance music for the connoisseur. Each dancefloor was packed with undulating, sweaty bodies from start to finish. One room was reserved for live bands. There was something for every taste.
Halloween seems to be a favorite holiday for so many, especially New Yorkers; it has become a big to do for Ravers and party goers alike. Music venues and nightclubs host special masquerades and balls. Massive parades showcase the public's costumes and the festivities can become quite wild. The City of Gods' website lists some common sense guidelines by which to party. Consent is paramount, open mindedness and acceptance is key. Freedom and pleasure are promised with an expectation of kindness and respect. City of Gods is an adult playground, a dream you get to experience awake for one or two nights of the year in New York City.