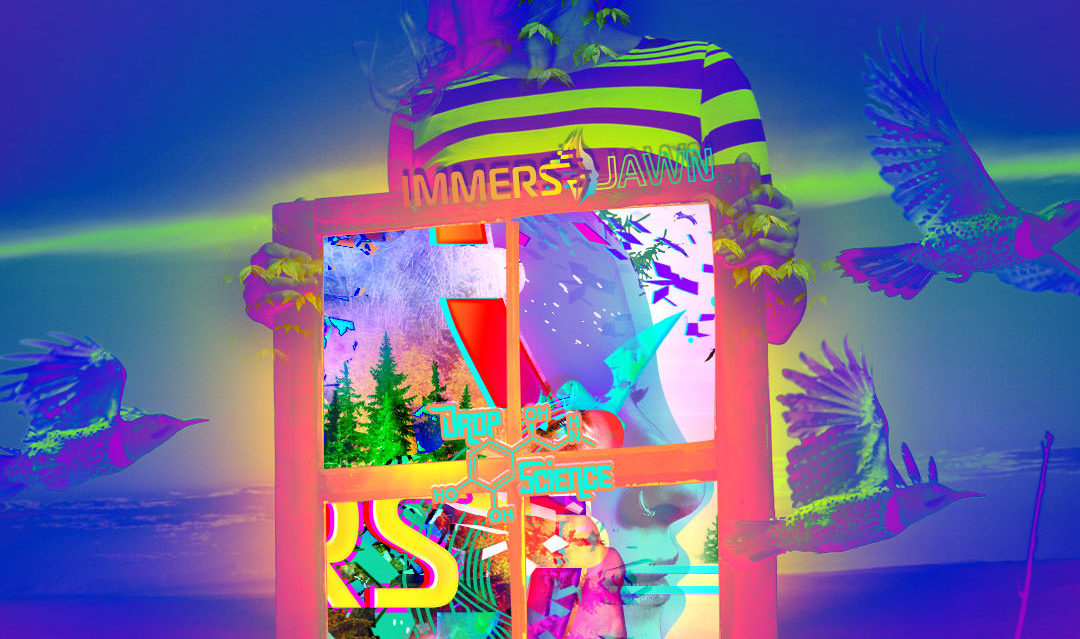 Immersjawn Festival 2023
Drop Science eagerly invites you to this summer's cannot-miss burning man-esque event, Immersjawn! Their 2023 unsanctioned burn features a unique celebration of radical arts, self-expression, active participation, and sustainable community.
\
THEME CAMPS CONFIRMED:
Drop Science
Departed
Camp Pex-it
Camp TIKI
Little BPY
Nomadic Rabbit Holes
I Love Lamp
Carnival of Dark Delights
Hogwarts Express
Killadelphia Experiment
Midnight Plushy Lounge
Stretchy Underworld
Field Trippin
Sublime Underworld
smrfgate
Mad Future
WiggyWitIt'
More TBA
WHAT IS Immersjawn? (iˈmərZHän)
Immersjawn is an annual 4-day summer camping event that offers an unique experience for celebrating radical arts, self expression, active participation, and personal development within an inclusive, sustainable community promoting good vibes and spiritual evolution.
Presented by Drop Science, Immersjawn features multiple stages, unforgettable theme camps, and live performances from talented world-class artists, musicians, and DJs.
Lineup
Drop Science presents it's second annual Immersjawn line up, the stage is perfectly set on beach front property. This year we are happy to partner with Camp Tiki to provide delicious libations, refreshing snacks, and burner games IFYKYK. Look out for the Saturday TAKEOVER by Departed: Ben Arsenal and Friends, also the day time parties featuring Live Bands and music on the Disco Kitty art car on the beautiful beach at Paradise Lake as we make our very own paradise for the weekend. We have invited back the body rocking band STRUT and are featuring some jam bands you may know and love along with other live acts throughout the weekend. VJ Krutch absolutely blew us out of the water last year and we can't wait to see what he has in store paired with outer space reaching lasers by luminate musique. Prepare yourself for massive sound to take you deeper and for these DJs to drop some science.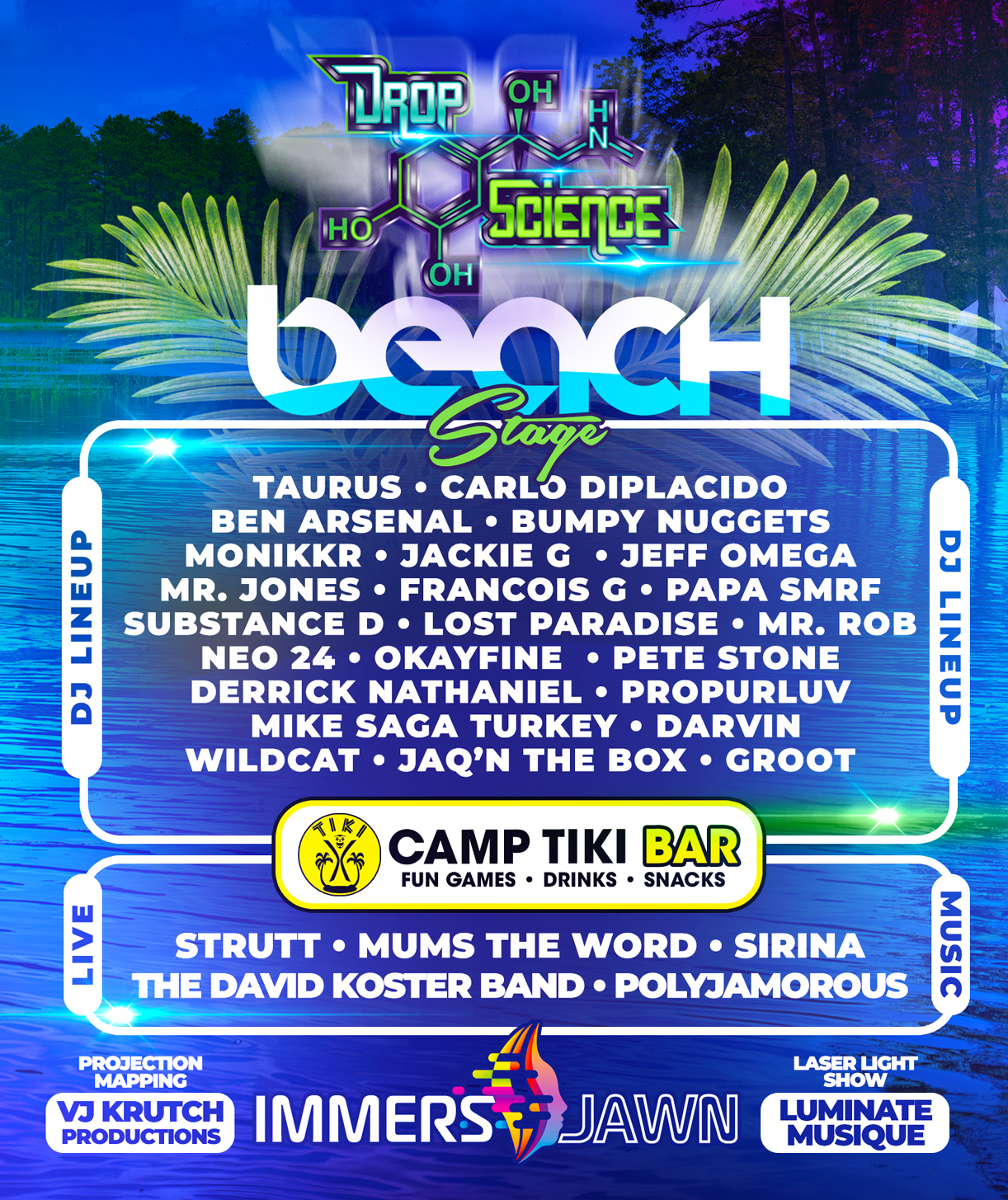 Pics from 2022