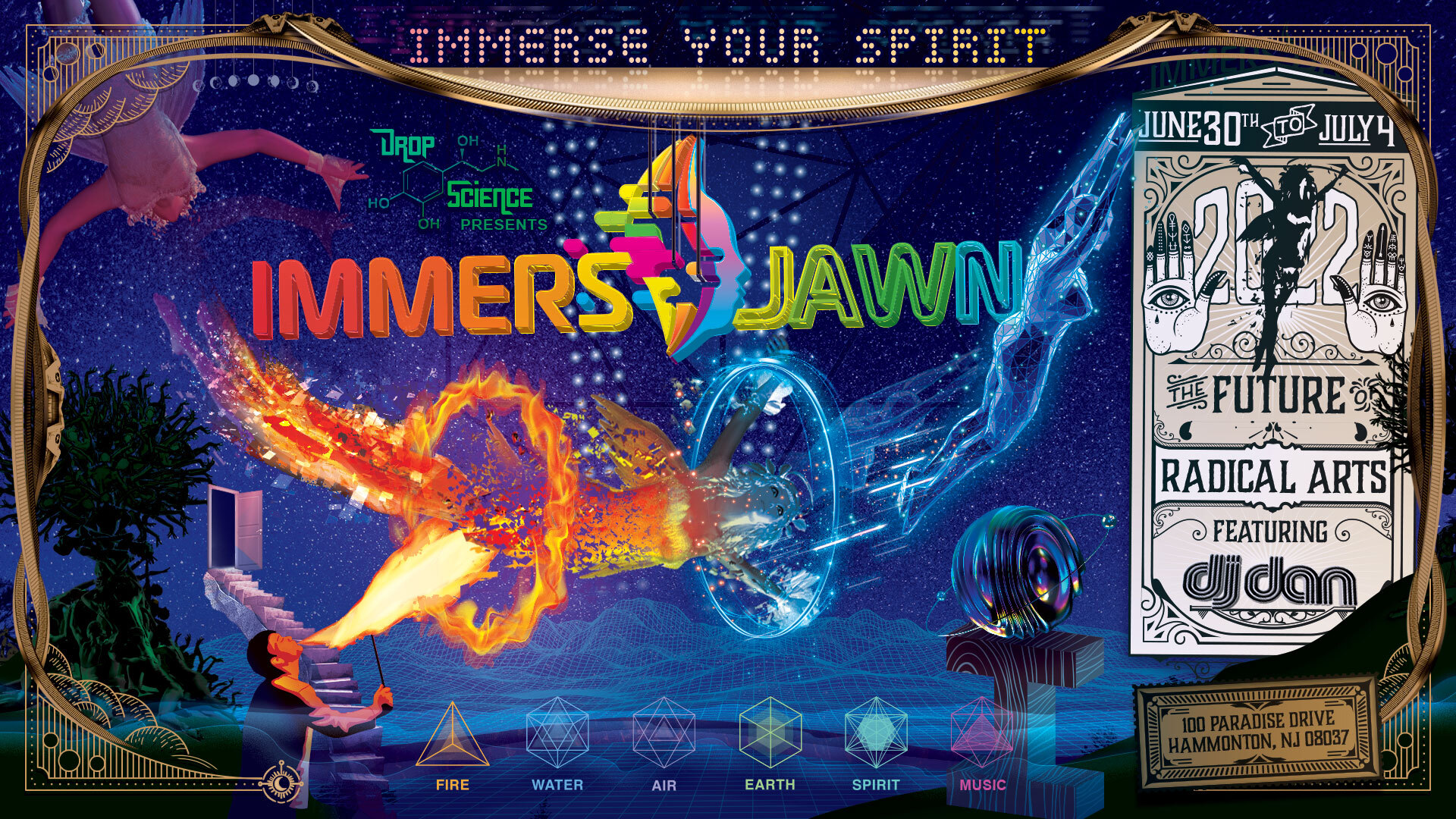 Immersjawn Festival
Drop Science eagerly invites you to this summer's cannot-miss event, Immersjawn! Our 2022 inclusive summer event features a unique celebration of radical arts, self-expression, active participation, and sustainable community.
Fueled by an enhanced vision for a greater mission, Drop Science recently took a leap into the future to make the experience more enjoyable for everyone. The amazing new location will become the new home for Drop Science's summer event and only 40 minutes of travel distance from Philadelphia.
Over the past years, Drop Science has partnered with like-minded, unique, and talented communities to continually bring you the most fulfilling and unique experience possible. This includes strengthening the bonds of our fellow brothers and sisters. Our community makes it all happen with love, showing appreciation to all those we work alongside with.
On behalf of our gracious team at Drop Science, we send out a special thank you to all of those that have attended and participated in the past and a warm welcome for your return in the future. We hope to see new faces with similar interests and good vibes in efforts to grow our community the right way.
🎫 Buy Now: dropscienceevents.com/tickets ⏳ LIMITED AVAILABILITY THIS EVENT WILL SELL OUT! 🔥🎪🎷🎭⛺🤡🎹🎤🌞🏊🥁🌛✨👽🌲🧝‍♀👯🛸🩰🔮
🎧 Headliners: DJ Dan + Donald Glaude
📅 Starts: Thu 6/30 at 4:00pm
📅 Ends: Mon 7/4 at 11:00am
📍 Location: Hammonton, NJ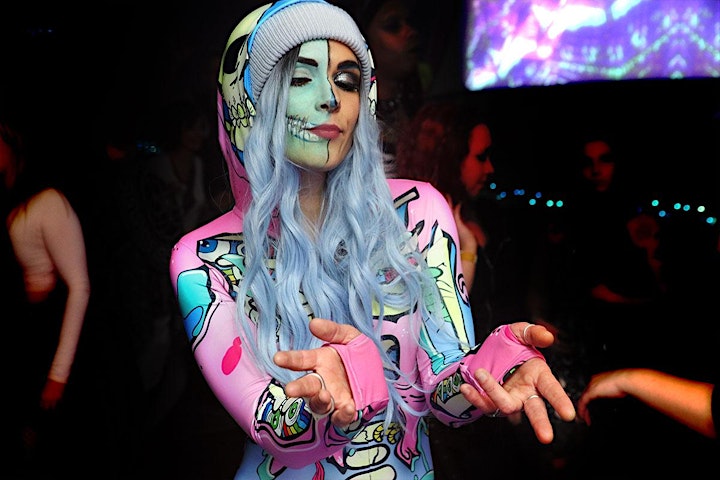 THEME CAMPS CONFIRMED:
Pex & Camp Phuckit Pexit Village
Bangarang & Camp Beemore
Nomadic Rabbit Holes
Big Puffy Yellow
Kulture Cru
The Penny Room
Carnivial of Dark Delights
Ye Old Gifting Shoppe
More TBA
WHAT IS Immersjawn? (iˈmərZHän)
Presented by Drop Science, Immersjawn features multiple stages, unforgettable theme camps, and live performances from over 36+ talented world-class artists, musicians, and DJs. Leave No Trace (LNT) . Their annual 4-day summer camping event offers a unique experience for celebrating radical arts, self expression, active participation, and personal development within an inclusive, sustainable community promoting good vibes and spiritual evolution.
– Learn more: dropscienceevents.com
Next Event
Date

June 29, 2023

- July 3, 2023

Time

4:00 PM - 11:00 AM