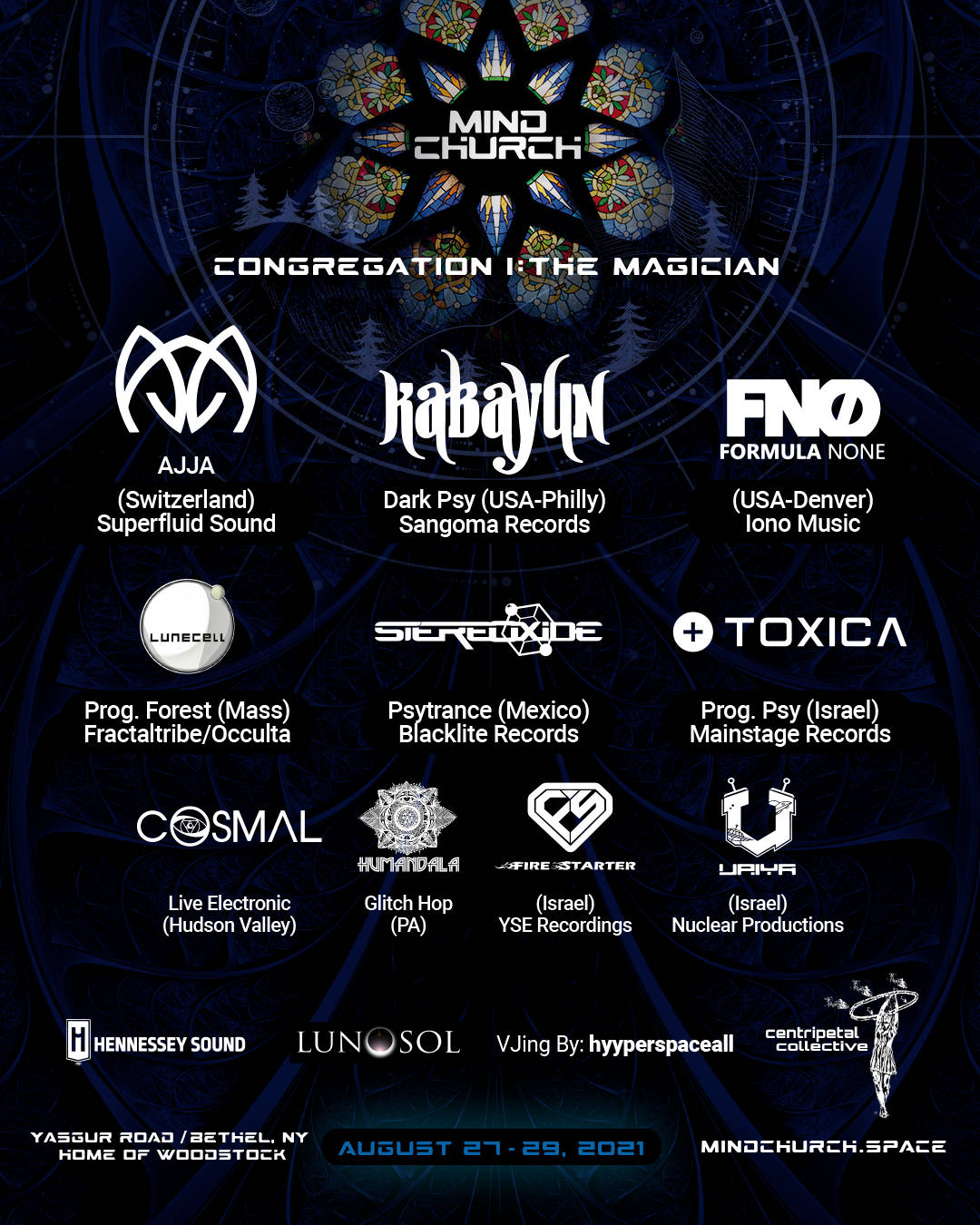 Mindchurch Festival 2021
MINDCHURCH is an electronic music camp-out congregation celebrating the MIND, Psytrance, and dance music of all kinds.
On August 27th – 29th, 2021 MINDCHURCH descends upon Yasgur Farm (The Site of the original Woodstock festival) in Bethel, NY for a weekend of hard hitting PSYTRANCE. With Ajja, Kabayun, LuneCell, Stereoxide headlining it is sure to be an unforgettable adventure.
The goal of MINDCHURCH is to create a safe and fun gathering of the MINDS where you can express your love for everything cerebral on this terrestrial world. They have secured our congregation site at the location of the original Woodstock, featuring bathrooms and other amenities, and decorations for your delight. Space and tickets are limited, car camping passes are very limited
Otter Creek Kid – (DC) Spiral Trax
VINCE – Prog. Psy (Israel) EP Productions
Next Event
Date

October 2, 2022

Time

12:00 PM - 11:55 PM