Tropical Dreams Hotel Rave Festival
Coming fresh off the final edition of their annual lakeside festival, Hydrotechnics, The Mutiny and ECR are proud to bring you the 2nd annual Tropical Dreams , a 6 room multi-day musical conference taking place at the Sturbridge Host Hostel in Sturbridge MA. Featuring 6 rooms of music from local, regional, national, and international talent carefully selected to bring you some of the best beats all weekend long. Rooms will be styled according to genre and flow, and one of our rooms of sound is our beach party pool room where swimming is permitted until 11PM! Genres will range from house, breaks, techno, and multiple types of bass music, all the way up through the BPM range to hardstyle,
Drum and bass
, hardcore, and more! With plenty of room to spread our and explore, you're sure to find yourself grooving to all sorts of different tunes throughout the weekend.
*Hotel Room not included with ticket price email mutinyevents@gmail.com for hotel room info*
Update : Hotel Rooms onsite are almost sold out, EVERY HOTEL ROOM = a festival goer.
SAVE $10 ON TICKETS WITH CODE NYCR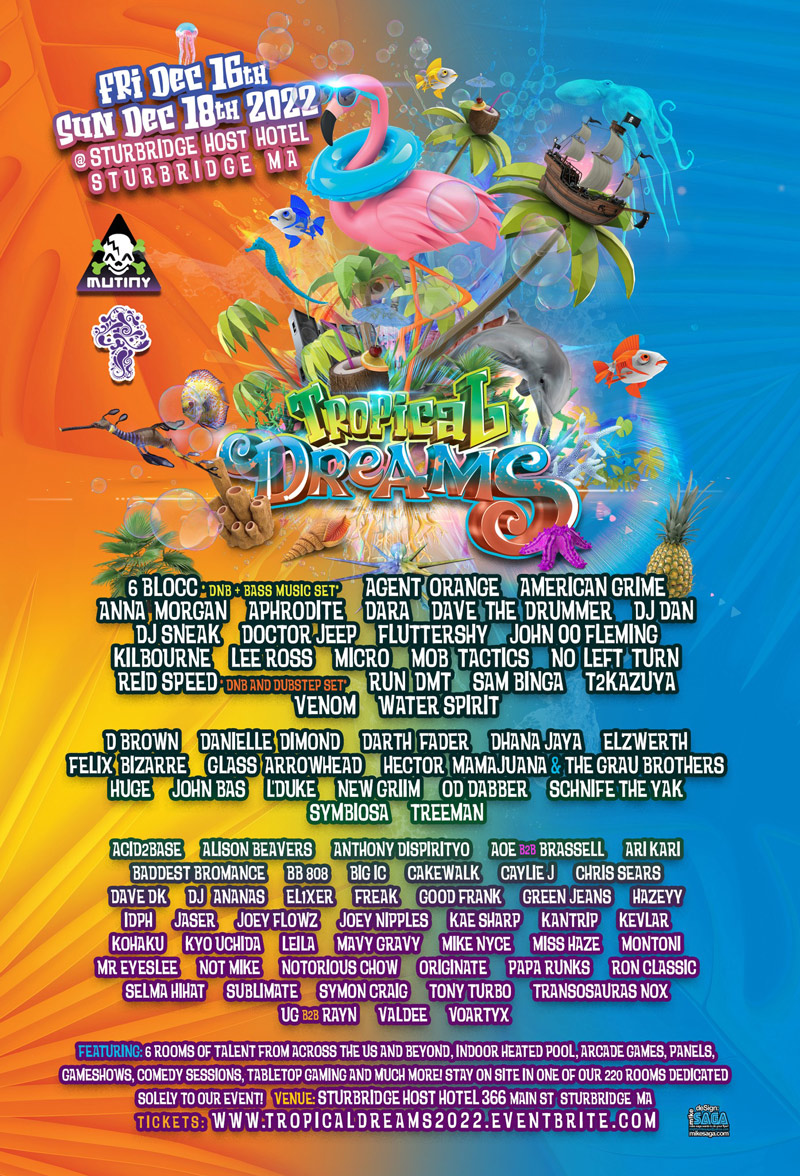 Next Event
Date

September 22 - 24, 2023