This is the BEST working way to invite all your friends to an event page. If you have another way please let us know and we will list it.
LAST VERIFIED WORKING : 3/5/19
Step 1 : Get Google Chrome
Step 2 : Get THIS ADD ON  – Best auto scrolls your friends or THIS ADD ON
Step 3 : Restart Chrome, Ensure the Add On Is Working.
Step 4 : Go to an event page you wish to invite your friends to and click on invite.
Step 5 : Click on "All Friends" to show all of your friends.
Step 6 : Click on the Invinity Button on the top right (Shown Below) (or the Check icon if you used the 2nd add on)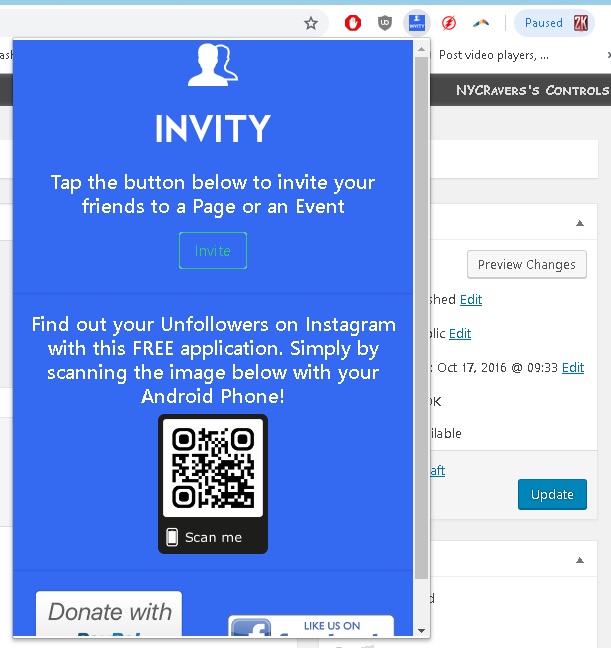 Step 7 :  Once it selects all your friends invite them (PROTIP : Don't invite the max # cap at 490 and only do invites once or twice a month tops.