DJ Venom is starting off the new decade HARD with a flawlessly mixed War Journal Podcast.  Its so good that the next 4 mixes we post up will all be DJ Venom mixes!
Check back daily for more VENOM. ~ Aeryk 2k
---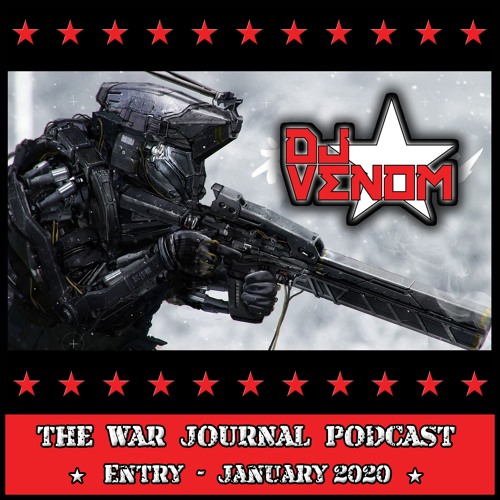 War Journal Podcast (January 2020) by DJ Venom
TRACKLISTING:
1. DJ Venom's January 2020 Megamix Intro
2. Danidemente – "Lose Your Mind" [K1]
3. North Core Project- "Bass Addiction" [NorthCore Productions]
4. RiraN – "Volcano" [Hourglaxx]
5. Flip Capella – "Lit Bass (F-Cape Hardstyle remix)" [High Five]
6. Primeshock – "Out of my Mind" [Dirty Workz]
7. Red Hood Squad – "Undead (feat JustMeli)" [Harsh]
8. Teknoclash & Gldy Lx – "Riot of the Bass" [Wolf Clan]
9. Pherato feat Crowd & Norah B – "In the Middle" [Dirty Workz]
10. Jimmy X – "Keep it Poppin" [Kryptic Music]
11. The Strangerz – "Last to Kill (feat Rachelle – Raxtor remix)" [Anarchy]
12. D-Block & S-Te-Fan – "Rebel" [Scantraxx]
13. Shamanz – "Totem" [Loverloud]
14. Kit Hype & Kutski – "Rave Nation" [Foolish]
15. Massive Disorder/NFaze – "Forever Young" [Baby's Back]
16. Rvage – "Hustler" [Scantraxx Black]
17. Radical Redemption – "Brutal 8.0" [Minus is More]
---

DJ VENOM
For booking info, music and video  visit: www.djvenom.com
follow: www.twitter.com/djvenommusic / like: www.facebook.com/djvenommusic / view: www.instagram.com/djvenommusic
look: Snapchat@djvenommusic / watch: www.youtube.com/djvenommusic / book: bookings@djvenom.com
Want to get your mix considered for our website? Fill out a Music Submission Request!